The Camp Recovery Center: Leading Addiction and Co-Occurring Rehab Center for Adolescents and Adults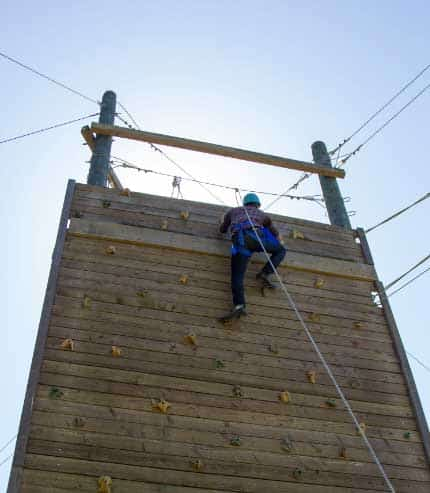 Why Choose The Camp Recovery Center?
Proven Success. Since opening our doors in 1984, The Camp Recovery Center has helped thousands of men, women, and adolescents break free from the devastating cycle of addiction.
Clinical Excellence. Our nationally-accredited program is run by an expert staff with extensive training. Our addiction counselors, family therapists, drug rehabilitation professionals, and nurses are dedicated to ensuring all individuals we treat develop the skills needed for long-term recovery.
Adventurous Setting. Located in the beautiful Santa Cruz Mountains, we offer a variety of outdoor-focused activities to supplement group therapy and other recovery-related programming. From zip lining to rock climbing, our ROPES course allows patients to build trust and let go.
Finding Your Path To Recovery
Overcoming an addiction to drugs or alcohol is one of the most difficult challenges that a person can face. When an addiction is compounded by the presence of a co-occurring psychiatric condition like depression, anxiety, or bipolar disorder, the trials that one must overcome can be even greater. At The Camp Recovery Center, we recognize this and applaud your bravery in taking the first step towards finding a renewed life.
We are dedicated to delivering the highest quality of chemical dependency treatment to adolescents and adults. We demonstrate integrity, responsibility, respect, accountability, and excellence with each individual we care for. Whether you are battling an addiction to alcohol, heroin, meth, or pain medications, you can rest assured that the staff at The Camp will do everything in our power to not only help you heal, but to help you regain the confidence needed to lead a life of lasting sobriety.
If you or a loved one is need of comprehensive care in order to win the war against addiction, look no further than The Camp Recovery Center. We provide an environment that is designed to foster each individual's opportunity for transformation of the mind, body, and spirit, allowing you to rediscover the freedom of a life without drugs or alcohol.
Why Should I Get Rehab Near Me?
Seeking addiction & co-occurring disorder treatment close to home provides the convenience of getting to our treatment center without the added stress of travel and financial strain associated with travel costs. Instead, you or your loved one can receive the necessary treatment right away and family members can be a much more active part of the recovery process, a fundamental element for long-term success.
Speak with a counselor today to start your journey to a new life.