California Drug Rehab Center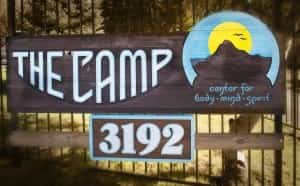 The Camp Recovery Center's substance abuse treatment program is highly structured and packed with recovery-related activities and programming. A typical day begins at 7 a.m. and is filled with individual and group counseling, 12-Step meetings, videos and lectures. There are also blocks of time each day set aside for physical activity, meals, phone calls and free time. Curfew is at 10 p.m.
On weekends, patients have the opportunity to watch movies and socialize while continuing to participate in counseling and other recovery-
related activities.
Patients at The Camp live in cabins with porches overlooking redwood groves and walk the center's grounds for meals and therapy groups. During personal time, patients have the chance to meditate, exercise, play sports outdoors and relax.
get confidential help now:
(831) 269-5578
Email Us